Open Outlook Express and select Tools->Accounts: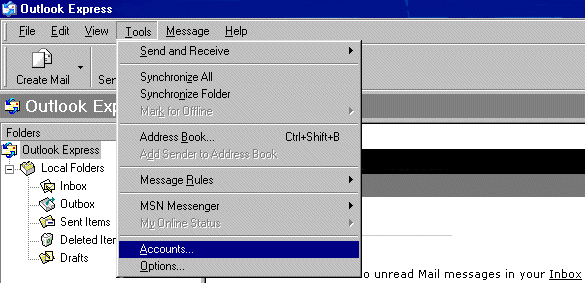 You will then see the Internet accounts Mail box. Select "Add"->mail: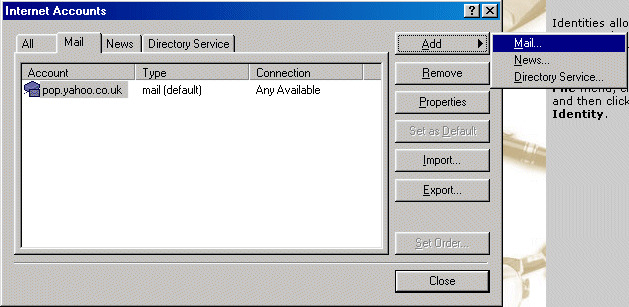 The Internet Accounts mail wizard will appear, you will then put your name in the text box:
Follow the wizard through entering all the information requested. Once this is done you will then see the mail wizard finished box.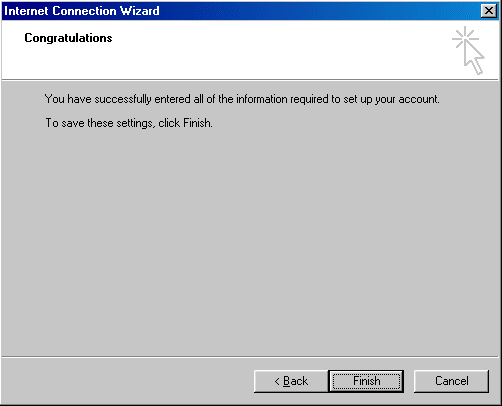 In your new Outlook Express email inbox there will be a welcome email which is automatically generated by Outlook Express.