When you first open Outlook Express it will automatically search for new messages on your server, if any are there it will download them.
If there are no new messages you can leave Outlook open (minimized) and it will search for them automatically at a given time (** minutes), then if any new messages download it will notify you with a tone. This can be set by going to Tools-> Options-> and ticking the appropriate boxes under the "Send / Receive heading":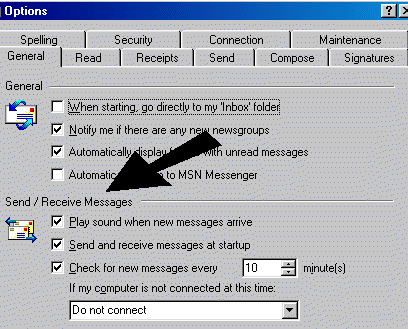 Once this is done you will be prompted when new mail arrives.